Everything You Need to Know About SEO for Attorneys, Doctors, and Small Businesses
While much SEO advice changes day to day, there is one piece of advice that remains constant: do not try to cheat the system. In this blog, our U.S.-based SEO team offers white hat, ethical SEO advice. With our guidance aimed at attorneys, doctors, and other small businesses, we hope to help our audience beat the competition using sustainable SEO techniques.
If you want more personalized advice than our blog has to offer, be sure to request a free site analysis. This eight page report will show you exactly what you're doing right, what you're doing wrong, and what need to be done to fix it.

Page 15

Ten basic link building techniques for attorneys

Sometimes, when we start getting caught up in advanced Internet marketing techniques like social media marketing and blogging, we start to forget some of the basics of search engine indicators like link building.

About Findlaw

Understand how Findlaw is using search engine marketing to mislead lawyers into thinking they will receive valuable SEO links. Use FWM to create fresh content, instead.

Good Keyword Placement for Attorneys

Foster Web Marketing offers web hosting, content management and search engine optimization services for attorneys. Knowing how to place keywords properly can make a big difference in the success of your website.

Good SEO Companies and Bad Ones

Learn the difference between reputable SEO companies who bring you meaningful traffic and those that make empty promises which can hurt you company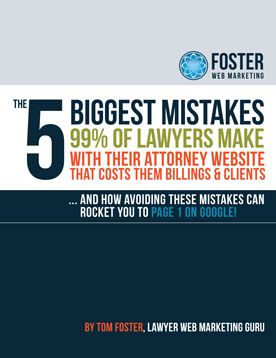 The 5 Biggest Mistakes 99% of Lawyers Make With Their Websites
This report will demystify common SEO (search engine optimization) practices and help your ongoing efforts to capture more prospects and clients.
View Details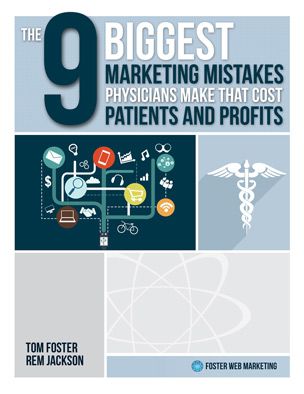 The 9 Biggest Marketing Mistakes Physicians Make That Cost Patients and Profits
Physicians are not expected to be marketers, but you are running a business and marketing is a critical factor to your success!
View Details