TOM Talks - Expert Videos on Technology, Operations & Marketing
TOM Talks is a series of web videos produced by Foster Web Marketing.
These videos feature Tom Foster interviewing experts in the fields of marketing, operations, and technology.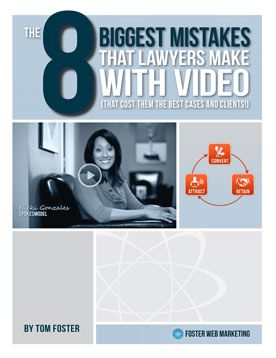 Are Your Videos Ruining Your Chances for Success?
Are you making these eight mistakes with your videos that could be handicapping all of your efforts?
View Details