A Book Can Help You Attract Publicity for Your Law Firm
Reporters love to interview and quote published authors. By having your own book, you are able to open the door to publicity opportunities. What is great about being featured by a media source is that it gives you instant credibility. Plus it is free. Are you concerned that you don't have time to write your own book? If so, you will be happy to know that we can write your book for you.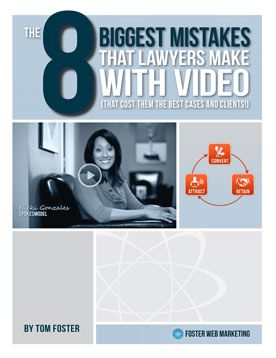 Are Your Videos Ruining Your Chances for Success?
Are you making these eight mistakes with your videos that could be handicapping all of your efforts?
View Details