It's Been A Great Ride, DSS Thrives!
On May 1, 2016, Foster Web Marketing officially "became legal" by celebrating its 18th anniversary. The marketing team only saw it fitting to put together a surprise music video for CEO and Founder, Tom Foster, and present it during a company-wide surprise celebration during a supposed "sales meeting." Check out the video to watch the festivities and celebration of Foster Web Marketing and its proprietary software, DSS.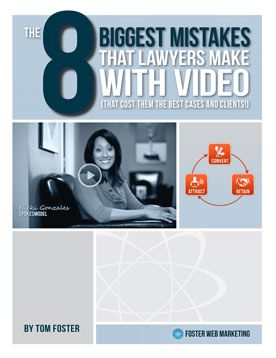 Are Your Videos Ruining Your Chances for Success?
Are you making these eight mistakes with your videos that could be handicapping all of your efforts?
View Details