The Time It Takes For Us to Write Your Book, From Start to Finish
The book writing process doesn't take long. From start to finish it takes an average of 2 to 3 months. During that time, an outline will be created, the manuscript will be written and the final book will be edited. Your time commitment is minimal.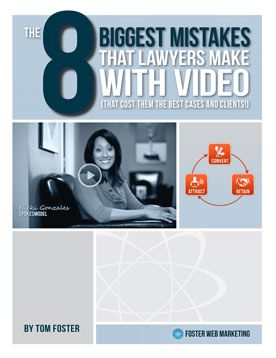 Are Your Videos Ruining Your Chances for Success?
Are you making these eight mistakes with your videos that could be handicapping all of your efforts?
View Details