Our Videos Cover the Topics That Matter Most to You, a Professional Considering Writing a Promotional Book
If you're a doctor, attorney, or other professional who is thinking about writing a free offer or promotional book, you're in the right place! Our video library offers the information you need to get started. And in case you are considering hiring a ghostwriter to pen your next book, there are videos that discuss this as well. So grab a cup of coffee, sit back, and enjoy!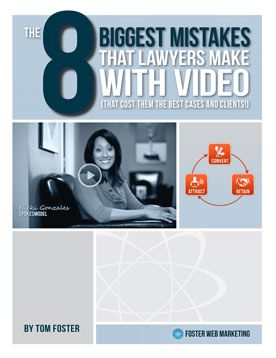 Are Your Videos Ruining Your Chances for Success?
Are you making these eight mistakes with your videos that could be handicapping all of your efforts?
View Details