Click Play to Learn More About SEO and Your Law Firm, Medical Practice, or Small Business
For the visual learners out there we've created a library full of videos covering the SEO best practices, the most recent Google updates, and advice for small businesses. Whether you watch just one video or go through our entire video library, we're willing to bet that you'll learn something new about SEO today!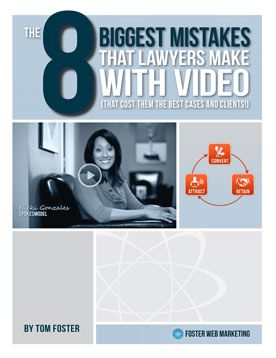 Are Your Videos Ruining Your Chances for Success?
Are you making these eight mistakes with your videos that could be handicapping all of your efforts?
View Details