Foster Web Marketing's Blog for Attorneys, Doctors, and Small Businesses
Get the latest blogs on marketing for attorneys, doctors, and other highly skilled service professionals to keep your firm on the the top of the search engines.
Page 57

Earnings Statement As Required By Law

According to the Federal Trade Commission (FTC), we must disclose upfront that any income testimonials, projections, calculations or estimations are NOT a guarantee that you will achieve same or similar results.

Biggest Benefits Of PPC For Attorneys

The attorney PPC marketing team at Foster Web Marketing shares four big benefits of using pay-per-click advertising to get new clients for your law firm.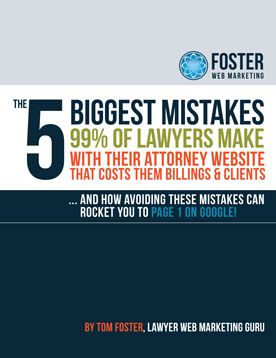 The 5 Biggest Mistakes 99% of Lawyers Make With Their Websites
This report will demystify common SEO (search engine optimization) practices and help your ongoing efforts to capture more prospects and clients.
View Details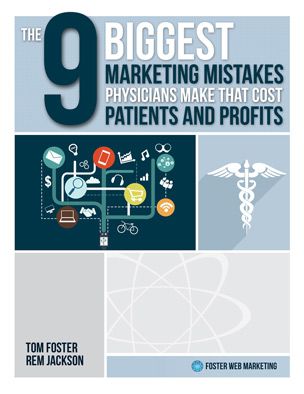 The 9 Biggest Marketing Mistakes Physicians Make That Cost Patients and Profits
Physicians are not expected to be marketers, but you are running a business and marketing is a critical factor to your success!
View Details