Foster Web Marketing's Blog for Attorneys, Doctors, and Small Businesses
Get the latest blogs on marketing for attorneys, doctors, and other highly skilled service professionals to keep your firm on the the top of the search engines.
Page 8

Online Review Strategy Tips

Are you doing all you can to take advantage of client reviews? If not, you are missing an integral part of your law firm's marketing plan.

Mind the Gap: A Look at the Ellipsis

Our series on perilous punctuation takes a look at the ellipsis…a great way to add a scrap of suspense to your content writing. Use the ellipsis more often.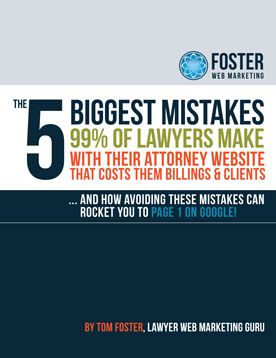 The 5 Biggest Mistakes 99% of Lawyers Make With Their Websites
This report will demystify common SEO (search engine optimization) practices and help your ongoing efforts to capture more prospects and clients.
View Details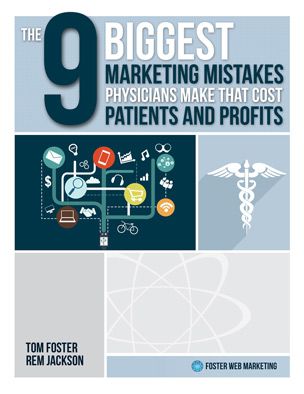 The 9 Biggest Marketing Mistakes Physicians Make That Cost Patients and Profits
Physicians are not expected to be marketers, but you are running a business and marketing is a critical factor to your success!
View Details