There are plenty of options out there when it comes to choosing which design/development firm to hire when putting together your legal blog.

If you've already read our report, 5 Reasons Why You Should Have A Blog By Now (and if you haven't read it yet, you should, it's FREE!), then you know that having an off-site blog provides EXTREMELY valuable search engine ranking, branding, and other web marketing benefits.

But why would you choose Foster Web Marketing for you blogging needs?

Here are just a few reasons why:

Web Site Traffic Increase:

Our blog clients have experienced an AVERAGE of a 35% increase in traffic to their website. This is in addition to the traffic that is coming to their blogs.

Have you ever seen this in your Google Analytics report for your website?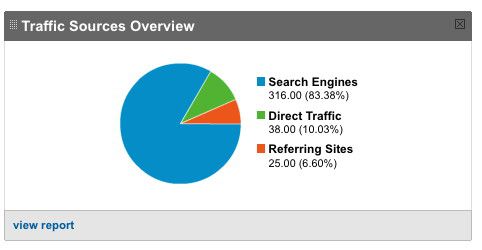 This report shows you where the incoming traffic to your website is coming from. If you have a blog your Traffic Source Overview should look more evenly distributed, like this: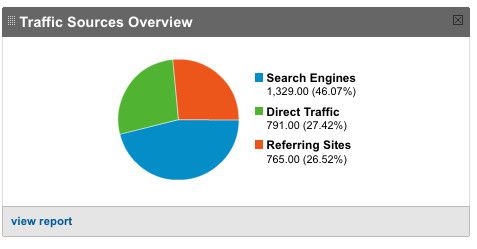 That way you're getting traffic from a number of different sources (the most important source being your blog) and not relying 100% on the search engines as your primary source of traffic. Think of it this way: you don't want to put all of your eggs in one basket.

You Get A Custom Blog Layout:

We don't make boring, generic blogs and charge you an arm and a leg. Our blog designers come up with custom blog layouts based on your location, practice area(s), and preferences.

Here are just a few examples of some custom blogs that we have put together for our clients:








No Monthly Fees:

We charge a one-time (relatively small) design fee for our custom blogs, and after that there are no other hosting or any other charges.

Fully Optimized for Search Engines:

All of our blog designs are SEO-friendly and rank very well with Google, MSN, Yahoo!, and other search engines. Here are just a few rankings that our clients have been able to obtain for their blogs:

Chinese Drywall Lawyer Blog

- #1 on Google, Yahoo!, and MSN.

Michigan Dangerous Toys Attorney

- Page 1 of Google, Yahoo!, and MSN.

Michigan Child Injury Blog

- Page 1 of Google, Yahoo!, and MSN.

Seattle Accident Attorney Blog

- Page 1 of Google, Yahoo!, and MSN.

Attorney Natasha Richardson

(This keyword search allowed a CNN producer to find our client which lead to a Primetime interview with CNN's Anderson Cooper)- Page 1 of Google, Yahoo!, and MSN.

Toledo Car Accident Attorney

- #1 of Google AND Google Local, Page 1 of Yahoo! and MSN.

Your Blog Is Added to the Foster Web Marketing Network:

We also add each custom blog to Foster Web Marketing's network of over 175 attorney-related sites, which help your new blog rank better, as well as get you new blog started with a steady stream of traffic and exposure.

Support:

After we launch your new blog, we also provide a detailed training session for you or anyone else who you'd like to contribute to your blog, and include support for any additional questions you may have.

Features and Traffic Analysis:

All of our blogs come equipped with Google Analytics so that you can analyze where your blog's traffic is coming from, as well as a number of plugins such as:

A comment spam blocker

One-touch Youtube and other video addition

An Advanced Content Editor

Pre-loaded widgets that allow you to customize your blog's layout and sidebar navigation

Automatic daily, weekly, or monthly content backup

and more

.


If you'd like to get more information about how you can get a Foster Web Marketing blog and increase your traffic, readers, and leads, fill out our contact form or call us at 1-888-886-0939.